May 10, 2019
For starters, a picture of my host in Xylokastro, a very friendly young man who fed me like a pasha. I had food for five people for breakfast at the Apollo Hotel. Unfortunately, this hotel seems to have closed its doors since then.
Young man from the Apollo Hotel who helped me plan my day.
This is the route I took to Patras.
Today is summed up in one word; wind. Almost 100 kilometers, small valleys and five and a half hours of suffering. I met two couples and an Austrian who was doing the course in the opposite direction, from west to east, and it seems that's correct direction. I knew it was better to make the trip in this direction but I thought I was stronger… After all, what is wind, it's just air! I was very happy to arrive at the Delfini Hotel where I had a good night with no other events.
I write his lines with a glass of red and smoked salmon by the sea to console me. I take the opportunity to photograph the famous sunset of Patras.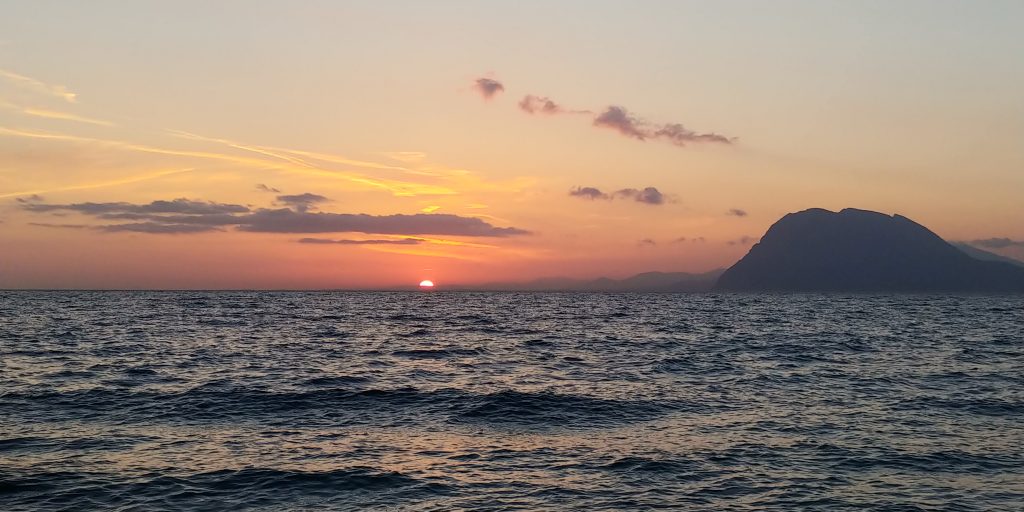 Skate Park near Delfini Hotel